Quince tonic
For you. From nature.
Ingredients
4-6 cl quince liqueur
Tonic water
Limes
Lemon verbena
Preparation
Pour quince liqueur into a glass filled with ice cubes.
Infuse with tonic water.
Finish with lime and lemon verbena.
Distilled from sun-ripened quince, we have combined the fine distillate with naturally pure quince juice. The resulting coloration and the extraordinary aroma combination of juice and distillate create a quince liqueur with a subtle sweetness and the full aroma of sun-ripened fruit. The natural ingredient for ice-cold enjoyment in summer.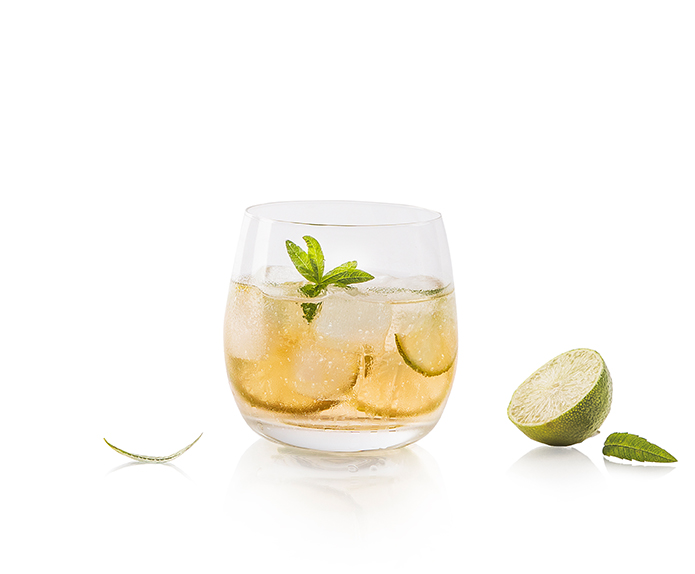 ---