175 years of Schladerer
The exclusive anniversary edition
Since 1844, our traditional Black Forest distillery has produced fruit brandies and spirits of the highest quality under the Schladerer name. To celebrate our company's 175-year history, we have brought out an exclusive anniversary edition of a rare zibarte plum distillate limited to 175 bottles. The zibarte plum is found growing wild in the southern Black Forest and can only be distilled with exceptional skill and expertise. The process for refining the anniversary edition needed to be especially intricate to create a unique taste experience worthy of the occasion. The ten-year-old wild plum distillate was left to mature for two years in a former bourbon barrel from the Woodford Reserve Distillery before being transferred to an Oloroso sherry barrel for that special finish.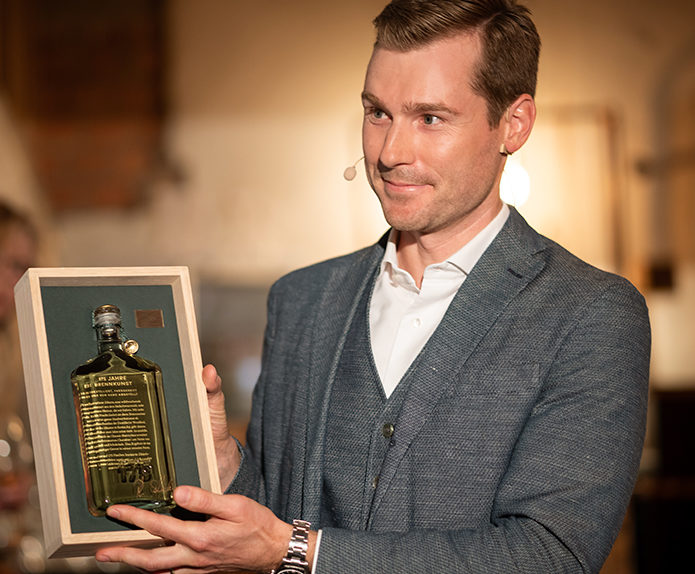 Heritage with a vision
From the classy square bottle to the exquisite oak box and the slipcase with the anniversary key visual, the packaging is a tactile and visual overall experience that accentuates the exclusivity of its contents. The bottle is hand-signed and closed with a golden seal. The individual edition numbering makes each example a unique specimen. It is transported to the customer in an exquisite oak box, protected by a slipcase featuring a collage by artist Olaf Hajek. Our Schladerer Anniversary Edition is available for €475. To place your order, please contact our team at info@schladerer.de or +49 7633 832-0.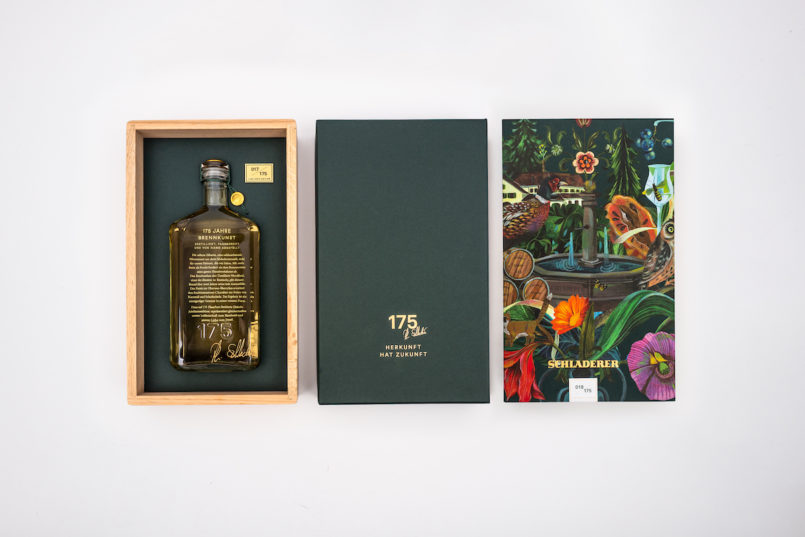 Rare Zibarte distillate
Each bottle a unique work of art
A passion for the craft and loving attention to detail – these are the qualities that not only characterize the distillate itself but the form in which it is presented.
---