Gretchen Sour Cherry Gin Liqueur
Gin meets sour cherry – love at first sight
The love story gets a new chapter: Gin and sour cherry get to know each other in the GRETCHEN Sour Cherry Gin Liqueur and make hearts beat faster. 18 selected botanicals, distilled in the original still, according to the house recipe from 1947, which Alfred Schladerer dedicated to his wife Greta, refined with the essence of fully ripe sour cherries. Naturally fruity, harmoniously tart, balanced with a fine hand.
The result: a bittersweet declaration of love to the Black Forest and our nature.
25 % vol
2,20 € – 26,90 €
Includes 19% MwSt.
---
---
The Black Forest and its cherries
The natural progression of a love story
Produced in the Black Forest, the botanicals carefully selected, the sour cherries ripened in a perfect combination – GRETCHEN Sour Cherry Gin Liqueur not only contains the love for our region, but also the concentrated fruit competence of the Black Forest house distillery Alfred Schladerer, which is managed in the 6th generation.
Especially delicious as GRETCHEN Cherry Tonic with cherries and ice cubes.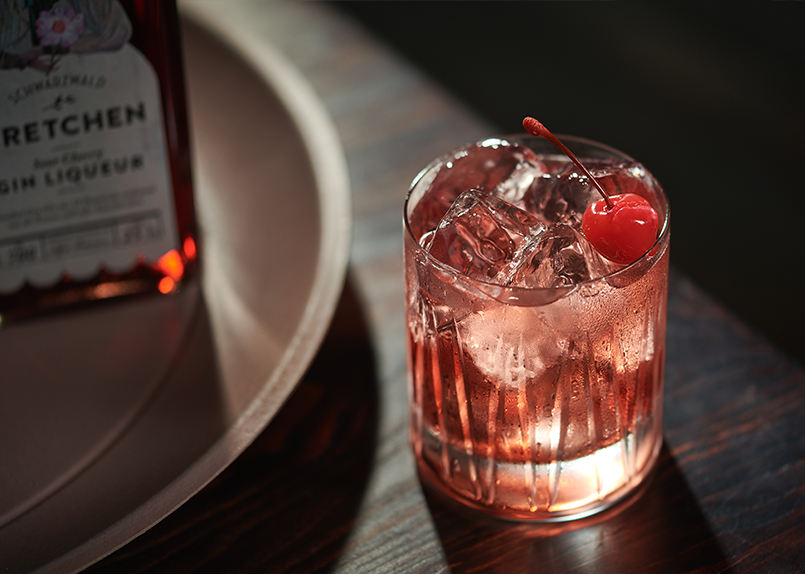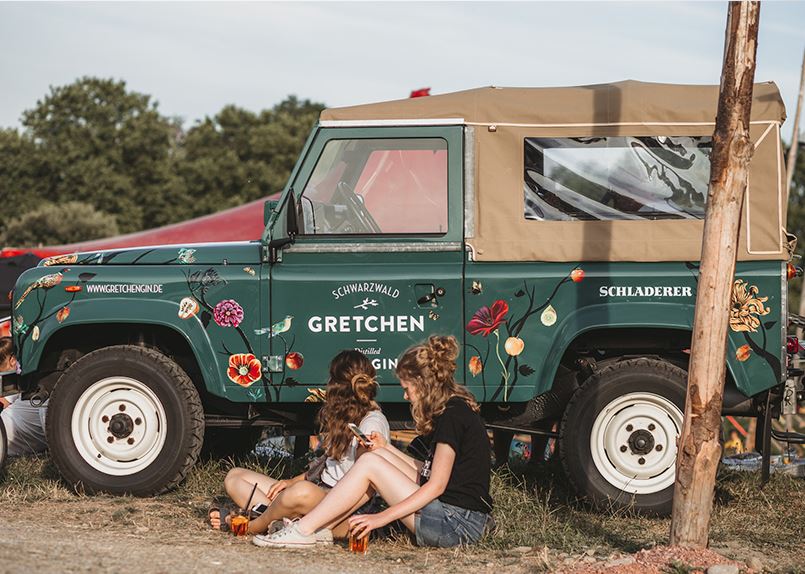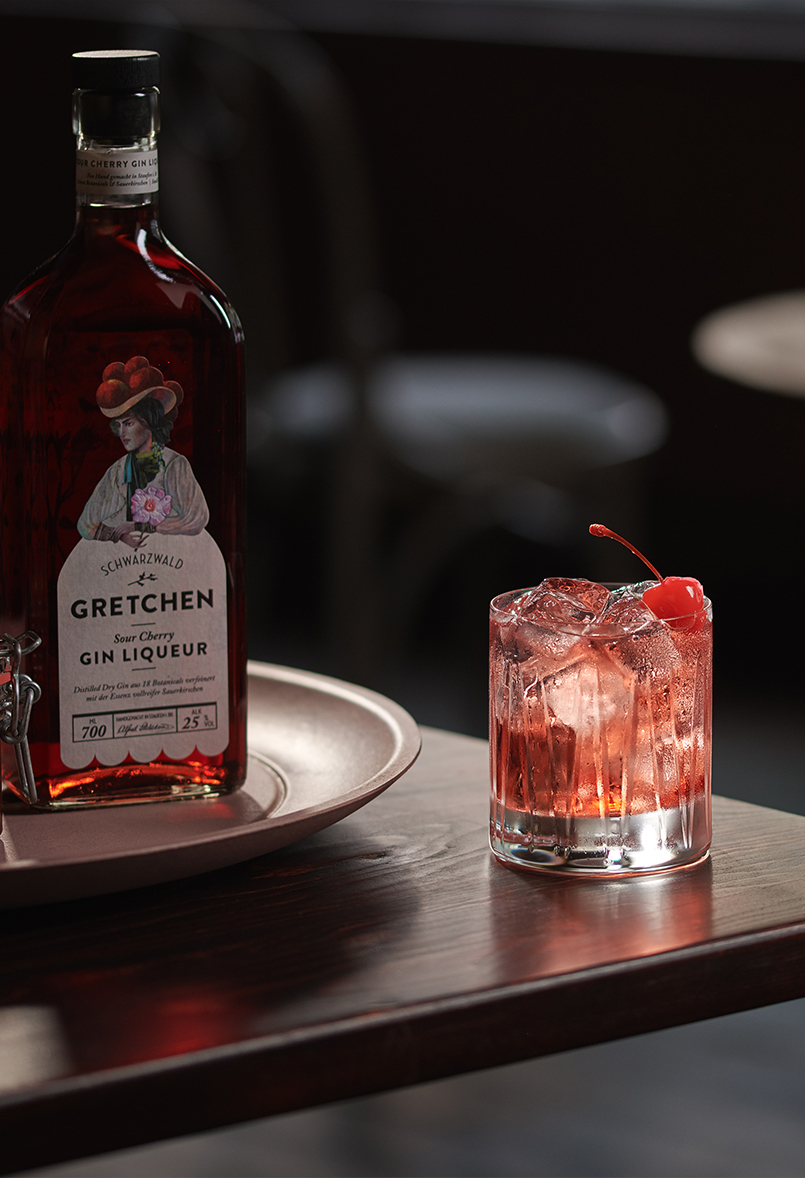 ---
---