Quince Liqueur
Aromatic quinces refined with subtly sweet quince juice
Distilled from sun-ripened quinces and combined with natural quince juice. The coloring and unique blend of aromas from the juice and the distillate give rise to a quince liqueur with a subtly sweet flavor and the full aroma of sun-ripened fruit. The natural ingredients for a chilled-out summer drink.
24% vol.
11,00 €
Includes 16% MwSt.
---
---
Quince bitten, forever smitten
For you. From nature.
Just what your taste buds ordered: Our own unique distillates blended with natural fruit juices to create a distinct sense of aromatic pleasure. The perfect basis for any tonic and spritz, for any hot summer day and any long night.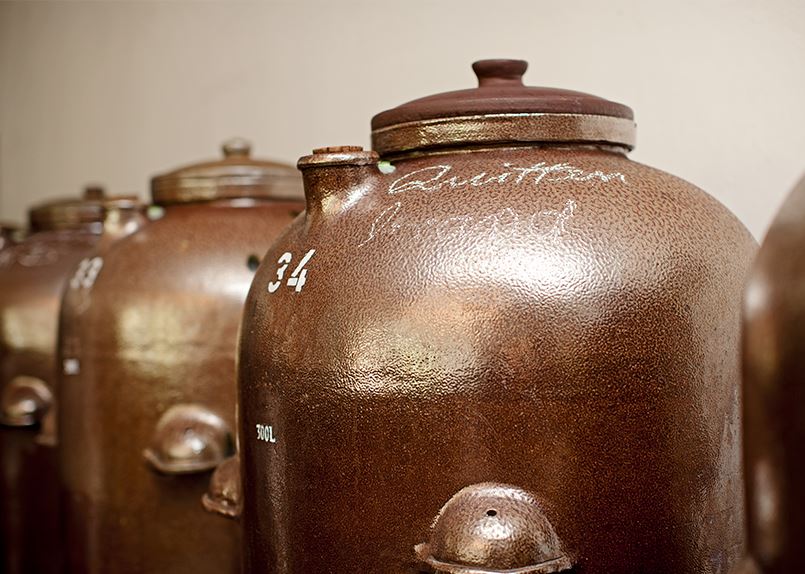 ---