Black Forest house distillery
Alfred Schladerer
What is the secret to a truly outstanding fruit brandy? Its authentic taste, its harmonious balance, its nuanced interplay of fine fruit aromas? To achieve this exceptional level of quality, a producer needs to have truly mastered the fine art of distilling, with all the craftsmanship and experience that this entails. And, needless to say, the quality of the ingredients plays a key role. Here at Schladerer, these are processed in the most environmentally compatible way – by means of sustainable production processes using primarily renewable energies. And one thing is guaranteed – our products are 100% natural.
IN 6TH GENERATION
Philipp Schladerer leads our traditional company into the future with a love of detail and the necessary vision to think outside the box. Always with him: the treasure trove of knowledge from 175 years of the art of distilling. Because heritage has a future, and both make up the Schladerer success story. With the characteristic fruit brandy square bottle and his innovative recipes, for example for gin and maraschino, company founder Alfred Schladerer was already far ahead of his time. This spirit of innovation, which has characterized our distillery for 175 years, is still present today in every unique spirit from Schladerer!
Unique people at Schladerer
Craftsmanship defined by passion and experience
The almost 40 employees of the family business work with passion and experience every day to bring the perfect taste sensation into the glass. In addition, our regional and national friends also play a central role for us. Because as a family we stick together – for over 175 years!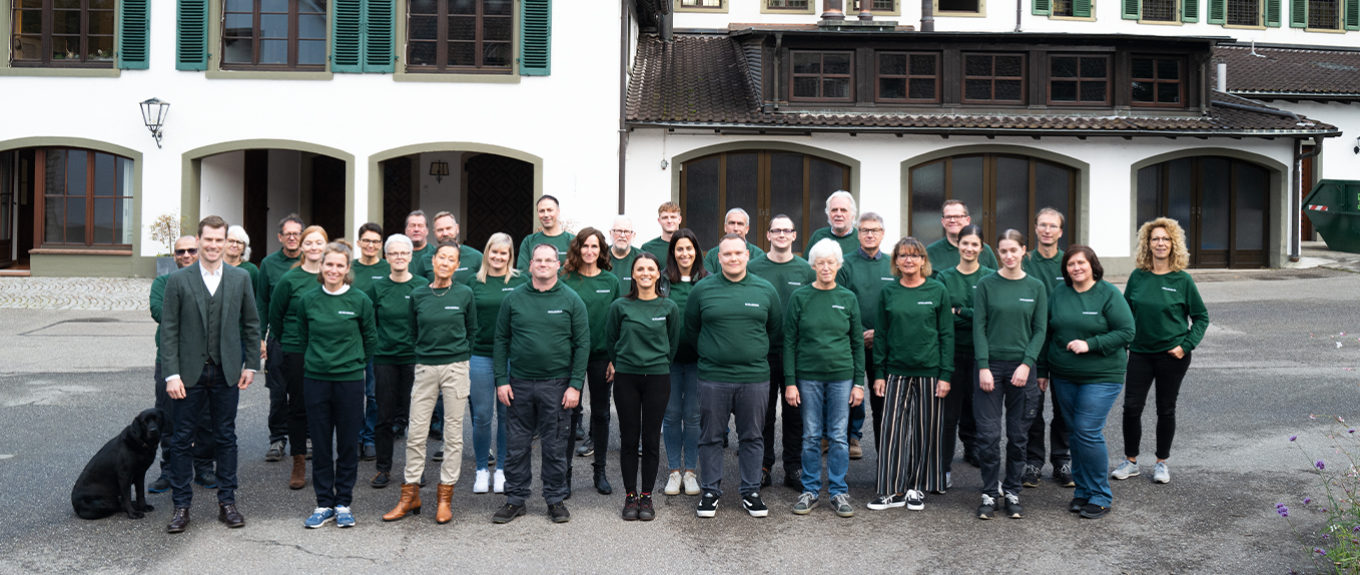 The fine art of distilling since 1844
The innovative spirit that has set our distillery apart for 175 years lives on today in every single one of our products. After all, heritage has a future and both of these are key elements in the Schladerer success story. With the formative square fruit brandy bottle and his recipes for gin and maraschino, company founder Alfred Schladerer was well ahead of his time. The famous Schladerer bottle was created in 1932 and went down in history as a standard for Black Forest fruit brandies and a symbol of incomparable moments of pleasure.
Our products
The right thing for every taste
From the highest quality fruit brandies such as our classics and specialties to innovative spirits such as our own brands GRETCHEN Sour Cherry Gin Liqueur and the Mild Organic Natural Schnapps to non-alcoholic products such as our VINCENT Aperitif non-alcoholic – in our diverse portfolio, everyone will find their individual pleasure.
History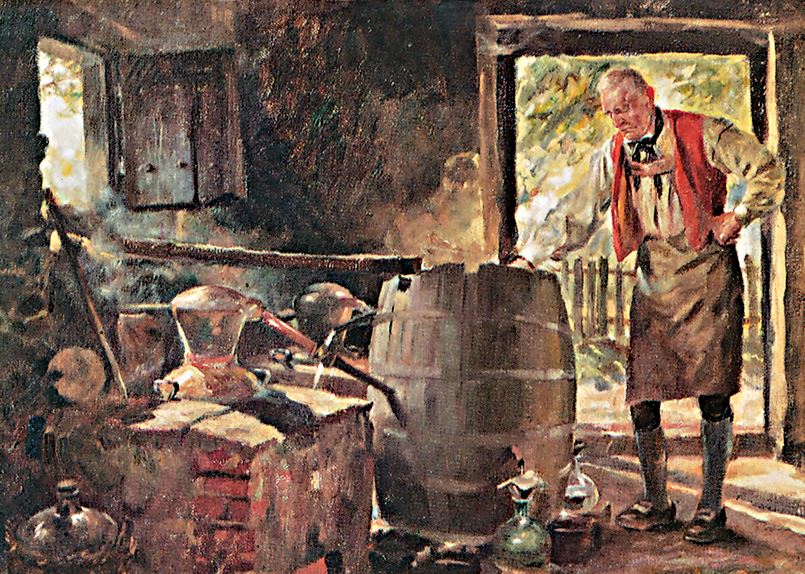 1844
The company's story begins
How do you begin to tell a story that spans over two centuries? The best place to start is where it all began: in Staufen im Breisgau, a German town in Baden-Württemberg.
Sixtus Schladerer, son of Sixtus Balthasar, moved to the picturesque little town in 1844. Here, he married the daughter of Kreuz, a local landlord, and went on to run his tavern – later to be known as "Kreuz-Post" – whose history can still be seen in the post horn of the Schladerer coat of arms. It was here that he produced his exquisite fruit brandies which made a name for themselves far beyond his tavern regulars.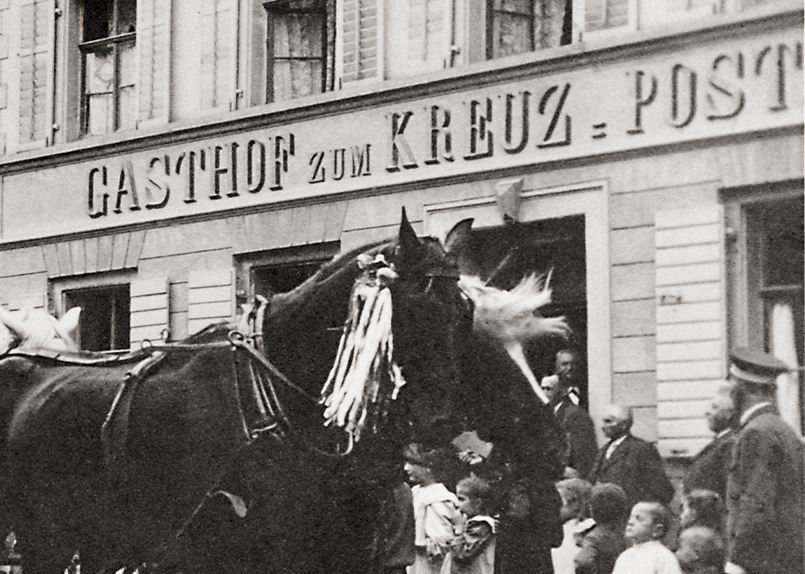 1876
The infamous Chriesiwässerli
In 1876, Sixtus' son Hermann Schladerer took over at the helm of the renowned tavern, which had its own farm, wine and distillery. At the same time, he cultivated and refined the art of distilling fruit, making his "Chriesiwässerli" a firm favorite among tavern guests.
1919
A brand emerges
However, it was the next generation that would go on to firmly link the name Schladerer with fruit brandy. From 1919 onwards, Hermann's son Alfred took charge of the family business and devoted himself entirely to expanding its distillery. A trained restaurateur with experience working in France and England, the "marketing pioneer" knew how to bring his products to a wider audience. Not least through one particular formative development …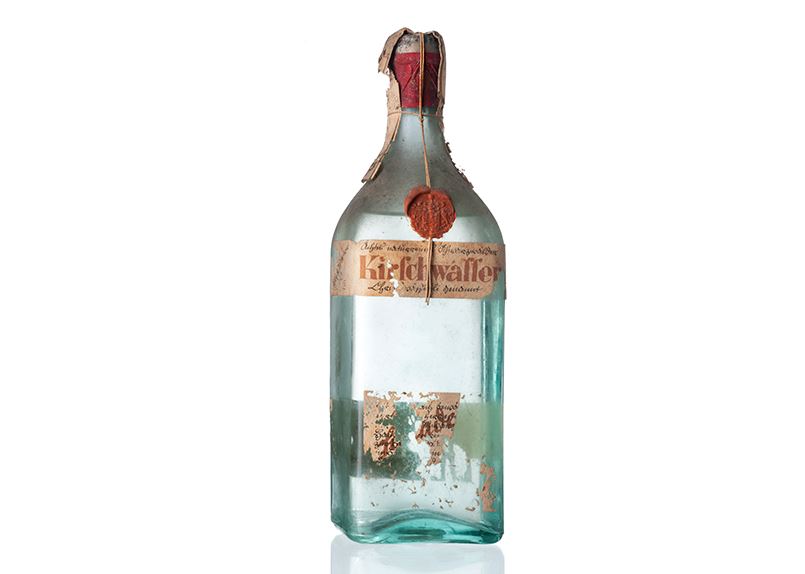 1932
The square bottle
The famous Schladerer square bottle was designed by Alfred Schladerer – and has its own place in history. Setting the standard for all Black Forest fruit brandies, it has left its mark on the entire industry to this day. As a symbol of passion, it stands for unspoiled nature, premium fruit, peerless craftsmanship and the very highest quality. This is because the square bottle not only contains the spirit of superior fruit but also the spirit of a family that has devoted itself to creating popular fruit brandy specialties.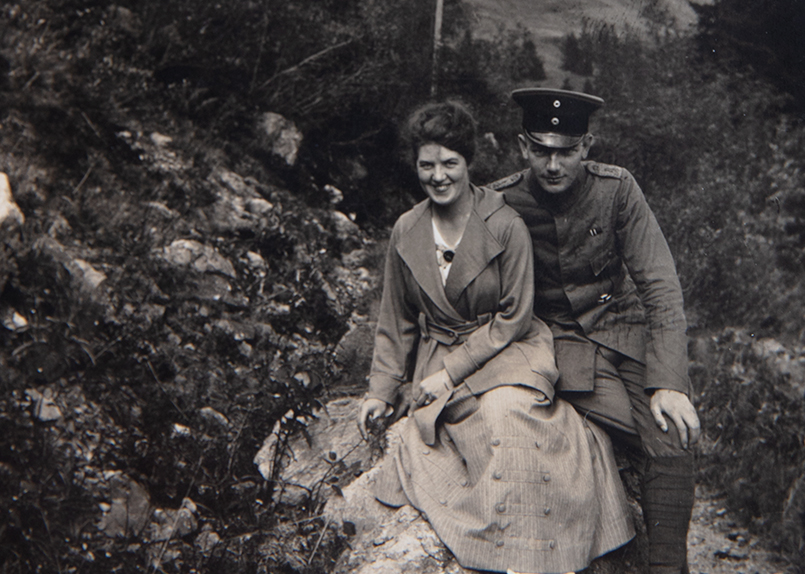 1956
Taking the Black Forest into the World
Following Alfred Schladerer's untimely death in 1956, his wife Greta accepted the inheritance and helped the brand to attain international recognition. As the true driving force behind the company, the distillery had much to thank her for over the years. We honor her memory to this day with her namesake GRETCHEN Dry Gin.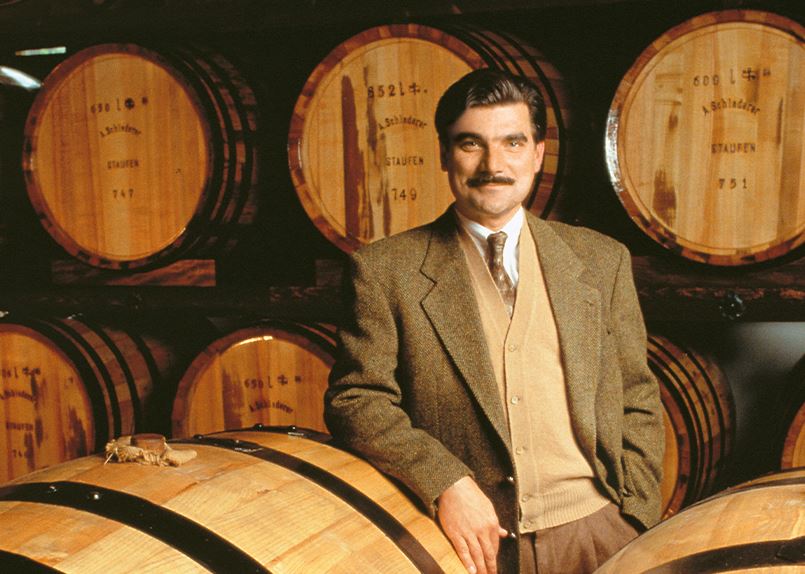 1980
The fine sense
In 1980, Greta's adoptive son Nicolaus Schladerer-Ulmann took over as the company as primary managing director. With charisma, dedication and a sure feel for quality, from the product to marketing, he succeeded in establishing the reputation and success of the brand.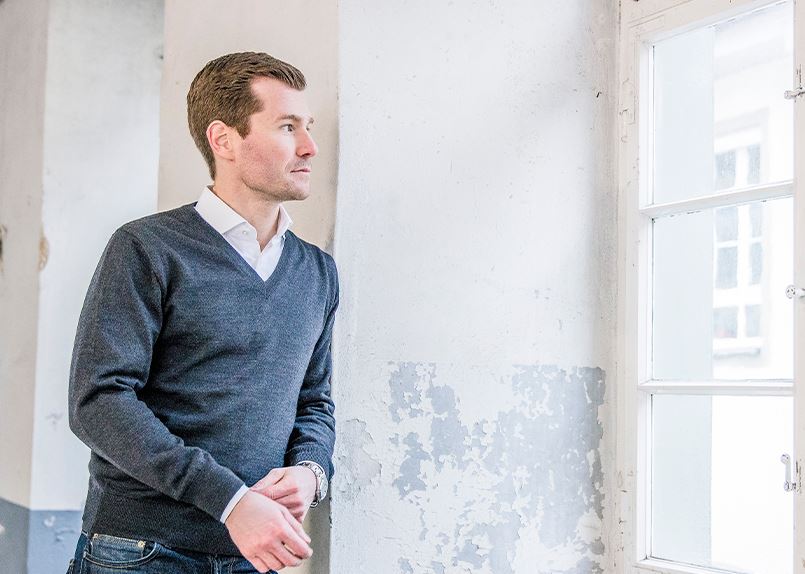 2010
Present day
Today, Philipp Schladerer represents the sixth generation of the family. Managing director since 2010, the son of Nicolaus Schladerer-Ulmann was of course instilled with a love of local nature and a passion for the art of distilling fruit. His approach is to retain traditional values while meeting modern needs – this allows the company to keep pace with the times while working towards a successful and sustainable future.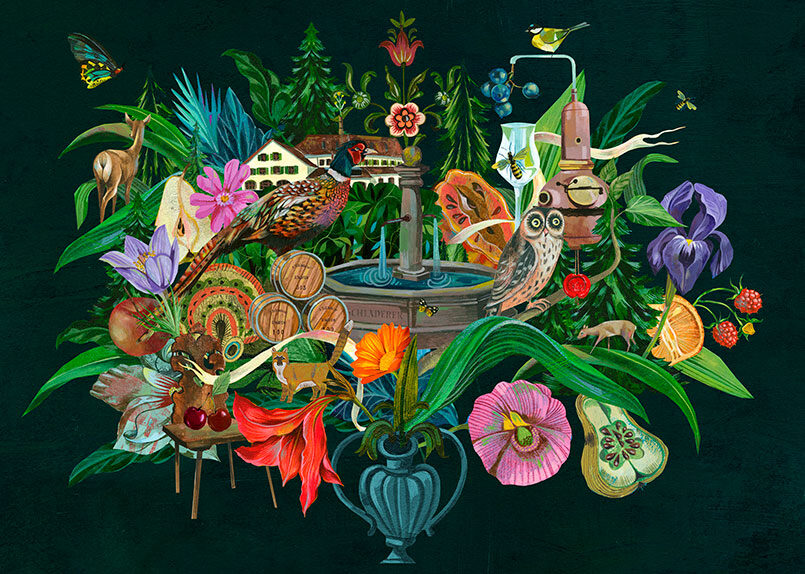 2019
Setting out for the future
Under the motto "Heritage has a future," the family-owned company is celebrating its 175th anniversary. This is accompanied by a visual and content-related realignment of the brand, in which it reflects on old values and forges ahead on new paths. Product innovations such as the non-alcoholic VINCENT Aperitif or vegan organic natural schnapps bear witness to the claim to have a positive impact on people, the environment, and corporate value creation.
1844
1876
1919
1932
1956
1980
2010
2019
---