GRETCHEN Tonic
The Black Forest
Ingredients
5 cl Gretchen Distilled Dry Gin
15 cl Tonic Water
Lemon zests
fresh or dried pear slice
Spruce shoot or rosemary branch
Preparation
Put gin into a tumbler filled with ice cubes.
Fill up slowly with tonic water to about a finger's breadth below the rim so that as little carbon dioxide as possible escapes.
Pour lemon zest and dried pears into the glass, garnish with a spruce shoot to taste and serve in a tumbler.
Like Black Forest in a glass
According to Philipp Schladerer, gin and tonic is "the drink Greta liked best to have in her rose garden on sunny afternoons". GRETCHEN Distilled Dry Gin blends with a dry tonic water to create an extraordinary taste experience. The tonic water harmonizes with the juniper and spruce taste as well as a light quince and berry aroma. A spruce shoot or a rosemary twig as garnish perfectly underlines the resinous aroma.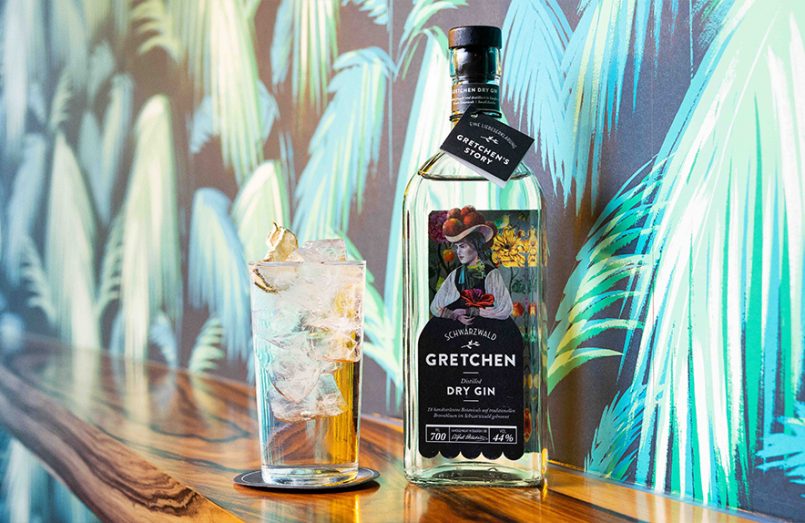 ---